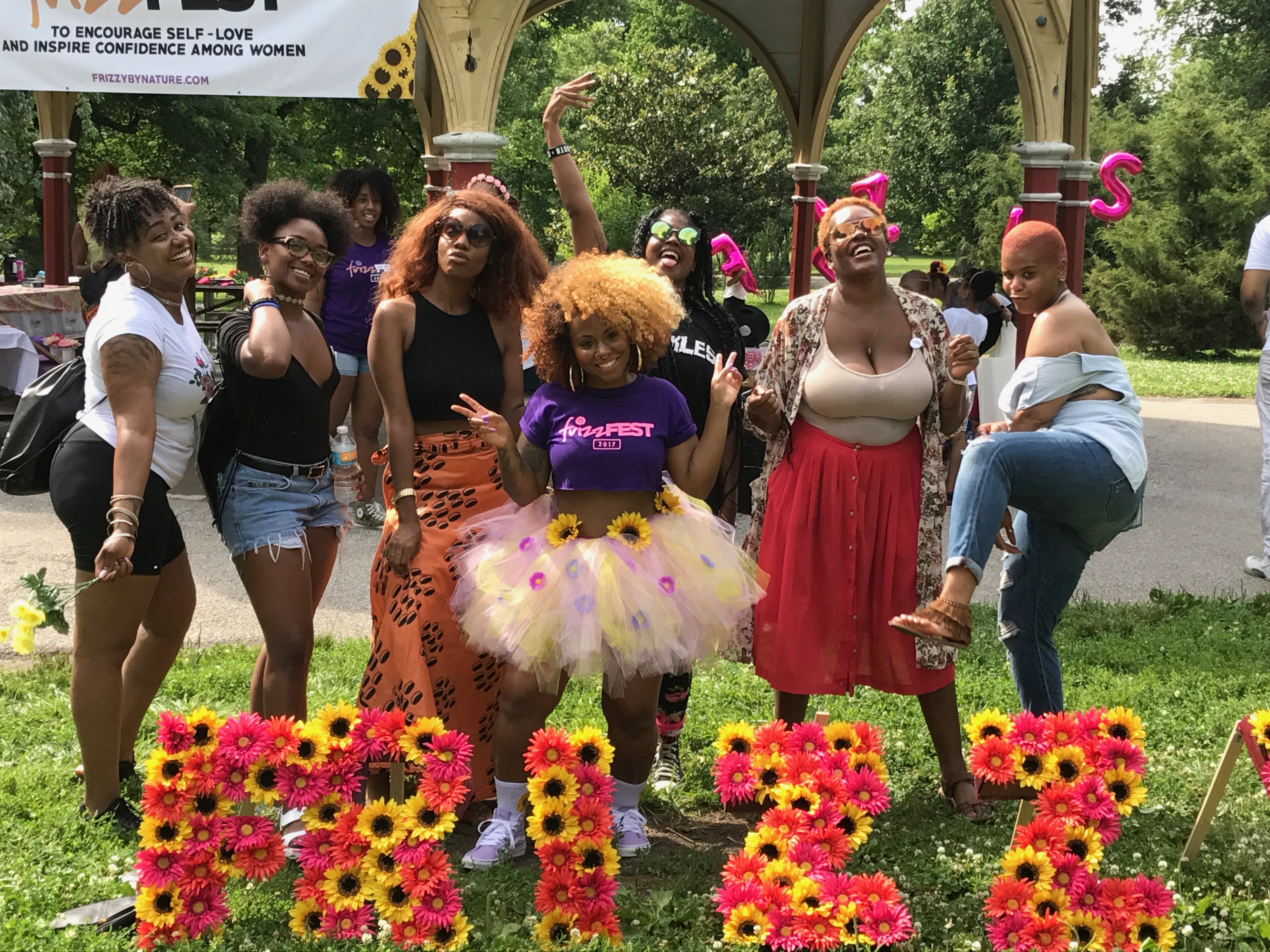 Frizzy By Nature, LLC is an organization created to encourage self-love and inspire
confidence among women. Frizzy By Nature held its first annual event Frizz Fest on
June 17, 2017 in Tower Grove Park, St. Louis, MO. Frizz Fest is a natural beauty festival intended to bring women together within the community to network, support, and positively influence one another. At the event there were local vendors selling a variety of handmade items such as clothing, jewelry, makeup, stationary, art, books, skin and hair care products. There were also food vendors, food trucks, giveaways, music, dance performers, and a kid's activity corner.
Frizz Fest-Natural Beauty Festival, was a huge success with over 600 attendees.
The event was covered through various media outlets, notably The St. Louis American newspaper and Fox 2 News. We received vendor support from local small businesses and major organizations. Product and gift bag sponsors included top beauty brands such as Palmer's and CURLS. Through the use of social media, Frizz Fest became a highly anticipated event that was well received, with overwhelming positive feedback from attendees and every vendor reporting a successful sales day. Please visit frizzybynature.com to read more information on myself and last year's event.
USE THE FORM BELOW FOR ALL FRIZZ FEST QUESTIONS